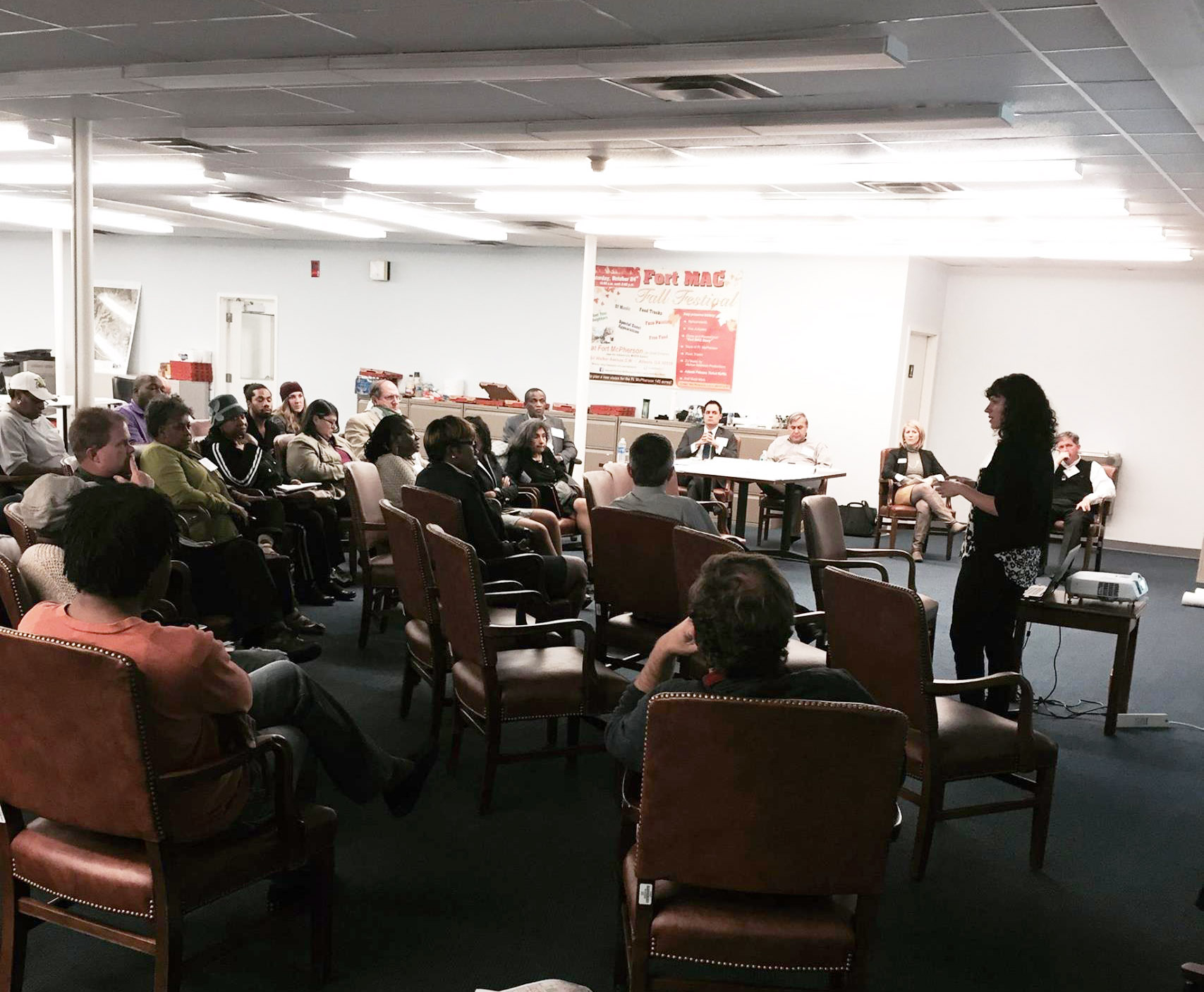 On November 17, 2015 dozens of community members joined forces with our LCI research and planning team to workshop design ideas that will shape the eventual LCI plan, in the third of four public meetings that inform their research. 
Fort Mac LRA
 Executive Director Brian Hooker welcomed the crowd and set the tone by reminding everyone: "The Fort Mac LRA mission is about creating an environment that attracts opportunity and investment to this area and uplifts this community."
The audience first heard from Brandon Jones of 
WonderRoot
 about their partnership with MARTA's TOD program called "WonderRoot en route" which will coordinate a mural at the Oakland City Marta Station. Bill de St. Aubin, CEO of 
Sizemore Group
, the planning firm leading the LCI study, outlined some of the opportunities and challenges that exist within the study area. He particularly highlighted the importance of transit in attracting investment, noting that the study area contains two MARTA Stations. Project manager Deanna Murphy outlined input collected in previous public meetings, followed by a summary of survey responses from The Collaborative Firm's Ashley Torrence. Before the crowd broke into smaller groups for guided interactive design activities, Noell Consulting provided an overview of the market research they conducted as part of the LCI study.
All of the community's ideas and input shared in this workshop will be combined with the team's research and analysis to inform a master plan. The team will present this plan at our 
final LCI public session on January 28 from 6:30 – 8:00 pm
.