In July, Fort Mac LRA announced its first tenants, Wolf Idea Group, the creative leadership driving Atlanta's popular ArtLanta initiative.  With an impressive history at Artlanta Gallery of creating sustainable artistic events that appeal to a wide range of people, Wolf Idea Group has its sights set on creating and promoting interactive art experiences that will bring people from our surrounding communities onto the property at Fort Mac.
Arts collective founder Tyree Smith said he also wants to encourage more community members to see what is behind the still-standing wall and gates. "We see the vision and promise that the redevelopment of Fort Mac offers to the surrounding community and are excited to be one of the first to show our support for its future," he said. "We are excited to play a role in that vision and to bring local artists into the effort, as we produce events with heart to help uplift the Fort Mac community."
In its first month alone, ArtLanta has pulled off a successful community event: The What the Truck Day Party and Art Pop Up Shop. More than 350 attendees enjoyed a relaxing environment filled with art, performances, food trucks, beverages and friends.
Additionally, ArtLanta has launched weekly events at Fort Mac that are open to the community: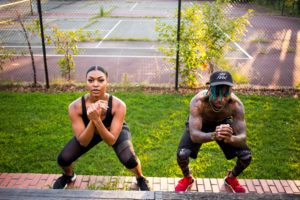 Jam Session Mondays: Each Monday from 7-11 p.m., the community can enjoy and engage in live bands and open mike nights. Admission is $5, and El Guapos tacos are available for purchase during the event.
Saturday Mats at the Mac kicks off Aug 12 and will feature small class workouts with personal trainers. The community is invited to attend Saturdays from 9-11 a.m. Participation is $5 or $10 and includes a water and the ArtLanta "Smoothie of the Week."
ArtLanta has its sights set on another large-scale event in September. Stay tuned for details! And, as ArtLanta strives to take advantage of this Renaissance moment in Atlanta, they aim to provide a safe, central gathering place for the art community to meet and enjoy art: to be a community for artists, by artists.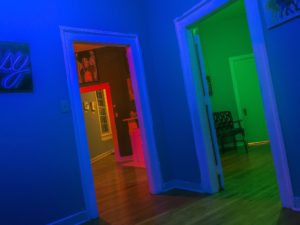 In that vein, the bungalows at Fort Mac also are available for small art shows, mini events, and supper clubs for 25-50 people. ArtLanta welcomes the community to enjoy its "House of Hues" with varied color lighting, its art collection available for viewing and purchase, and the array of events and activities on the horizon at its new, exciting location at Fort Mac.