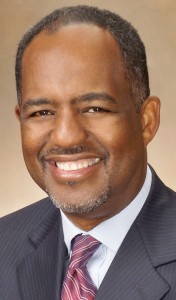 Board Member
404-213-5185
Aaron.watson@thompsonhine.com
Aaron is senior counsel in the firm's Corporate Transactions & Securities practice group. He focuses his practice on general corporate and business matters, with a concentration in government relations and finance.
With a law practice spanning nearly 30 years, Aaron has advised clients on a broad range of corporate and business law issues as a member of other Atlanta-area firms. In 2000, he formed his own firm, enabling him to balance counseling a diverse spectrum of businesses, individuals and organizations with dedicating more of his time to public service.
Active in the Atlanta community for many years, Aaron until recently served as a member of the Atlanta City Council. He has held leadership positions with several civic boards and other public-sector and nonprofit organizations and devoted a great deal of time to addressing issues related to education, transportation, housing and public safety. He also was an elected member of the Atlanta Board of Education for eight years, five of which he served as president.