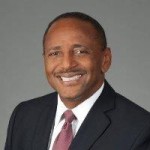 Director of Real Estate & Financial Strategy
404-477-6767
amallard@fortmaclra.com
Arthur Mallard joined McPherson Implementing Local Redevelopment Authority (MILRA) in January 2016 and serves the Fort Mac Project as the Director of Real Estate and Financial Strategy. His primary responsibility is to oversee asset management, property management, and marketing complex lease/purchase transactions.
Arthur brings many years of financial planning experience to Fort Mac, most recently having served as Deputy Director of the Housing Finance Department at the Atlanta Development Authority Dba Invest Atlanta where he was responsible for the day-to-day departmental operations.  His duties included assessing the performance of real estate assets relative to original underwriting and current market conditions.  He also negotiated the disposition strategies and settlement for over $15M in troubled assets.
Arthur has an extensive background in finance, having worked in the banking industry with major companies such as the Federal Home Loan Bank of Atlanta, Column-Credit Suisse of Atlanta, and as Vice President of Wachovia Bank National Association, among other positions.  His expertise extends to the Florida Black Business Investment Board, Tallahassee, FL, Barnet Banks, Inc. and Sun Bank National Association in Orlando, FL.
In 1986, Arthur was honored with an award from the National Association of Minority Contractors, and in 1989, he was awarded the Zeta Phi Beta Award for Outstanding Service. He is a member of the Order of Omega, National Greek Honor Society, Phi Kappa Epsilon and the National Political Science Honor Society.
Arthur holds a Bachelors of Arts degree in Political Science and an MBA in Finance/Management from The University of South Florida in Tampa, Florida.