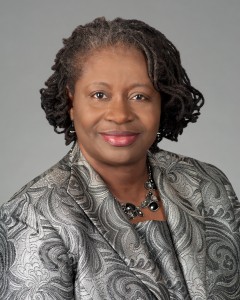 Ex-Officio
City Councilmember
404-330-6053
jmsheperd@atlantaga.gov
Raised in the City of Atlanta, Joyce Sheperd is a graduate of the Atlanta Public School System, a forty-five year resident of the City of Atlanta, and a twenty-five year resident of District 12. She has served as a voice in the Atlanta community for years and is dedicated to making better neighborhoods for all families throughout the District and the City.
Councilmember Sheperd has served on City Council many years and is on many boards and community organizations including the Atlanta Development Authority (Co-Chair), and the Atlanta Beltine. She currently serves on the following City Council committees: Community Development/Human Resources (Chair), Committee on Council, and the Public Safety Committee.
Sheperd has exemplified community interest in Atlanta through her service as the Chair of Neighborhood Planning Unit X, the Vice Chair of the Atlanta Planning Advisory Board, the Co-chair of Keep Atlanta Beautiful, the Co-founder of the City of Atlanta Neighborhood Deputies Program, the Chair of the Community Alliance of Metropolitan Parkway CDC, and as a member of the Advisory Commission to commemorate departed Mayors Maynard Jackson and Ivan Allen.
She is also the recipient of numerous awards recognizing her dedication to the Atlanta community, including the National Common Cause Public Service Achievement Award, Atlanta City Council President Community Service Award, and the John C. Birdine Distinguished Leadership Award.
Sheperd was a 31 year employee of the telecommunications industry. She is member of Communications Workers of America Local 3204 and recently retired from Avaya Communications where she served as a Customer Systems Engineer.