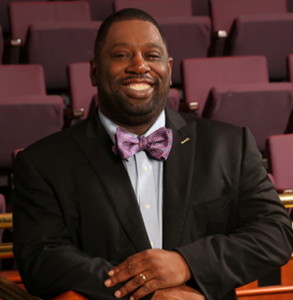 Board Member
404-613-0200
Marvin.arrington@fultoncounty.ga
Marvin Arrington, Jr. Esq., serves Fulton County as Commissioner of its new District 5, which encompasses largely unincorporated Fulton County, East Point, East Atlanta and small parts of Union City and College Park. A native of Atlanta, Georgia, Mr. Arrington is a renowned "Super" lawyer with over 15 years of litigation and judicial process. The son of Marvin Arrington, Sr., retired Fulton County Superior Court Justice, and Marilyn Arrington, a retired educator; Mr. Arrington adheres to a strong creed of community service and empowerment.
Over the past decade, Mr. Arrington has created opportunities to provide education, entertainment, and empowerment to Georgia communities through his various entrepreneurial enterprises and civic initiatives. Mr. Arrington is a partner at the law practices of Arrington & Phillips, LLP and principal at Arrington Law, where he unites businesses, nonprofits, and individuals to solve problems and get results. As Fulton County Commissioner, Mr. Arrington will work toward optimizing and enhancing District 5's communities and businesses through economic development and sustainability. Mr. Arrington wants to enhance the quality of life for Fulton County residents through public safety, recreation, arts, and culture.
Marvin was raised in southwest Atlanta and is a graduate of Frederick Douglass High School. After graduating high school, Marvin matriculated at the University of Virginia (UVA) in Charlottesville, VA where he earned a degree in Economics. After UVA, Marvin earned his Juris Doctorate at Emory Law School, where he served as Justice of the Honor Court. A devoted family man, Marvin is married to Kristen, a graduate of Spelman College. Marvin and Kristen are the proud parents of four daughters who attend Stonewall Tell Elementary, Sandtown Middle, and Westlake High. A lifetime member of Kappa Alpha Psi Fraternity, Inc., Marvin serves on the Board of Directors for The Sickle Cell Foundation of Georgia and Regency Oaks Home Owners Association.