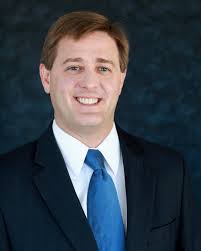 Ex-Officio
Georgia Commissioner of Labor
404-232-7300
Mark.butler@dol.state.ga.us
Mark Butler, a native of Carrollton, graduated from Auburn University with a degree in Public Administration. For more than 20 years, he worked in his family's small business in Carrollton and during that time served eight years in the Georgia General Assembly.
Butler became Georgia's ninth Commissioner of Labor on January 10, 2011. As the first Republican elected to head the Georgia Department of Labor, Commissioner Butler is committed to reshaping the way the state views the operations of a labor department and its relationship to economic development and the private sector.
Commissioner Butler is married to Chantell and they have three children, two daughters, Katie and Sydney and son Blake. Commissioner Butler and his family are members of Tabernacle Baptist Church in Carrollton.