Fort Mac LRA is poised to leverage unprecedented investment in the former Fort McPherson and surrounding communities thanks to extensive analysis and planning since the base was closed in 2005. We will continue to gather community input in upcoming planning activities.
---
Livable Centers Initiative
The Oakland City/Fort McPherson Livable Centers Initiative (LCI) study update and master plan is the result of extensive community outreach, market research, and other information gathering activities conducted by planners and consultants. It has been adopted by the Fort Mac LRA Board of Directors and the Atlanta City Council.
ExecSumm_OaklandCity-FortMacLCI_4-1-16
OaklandCity_FortMac_LCI_FINAL_5-24-16
Appendix1_Survey_Oak-FtMac_2-24-16
---
Urban Land Institute Technical Assistance Panel
Concept Plan, 2015
In June 2015, a Technical Assistance Panel from the Urban Land Institute began its study to recommend the best use of Fort Mac LRA's 145 acres. Below is a map of the proposed redevelopment districts: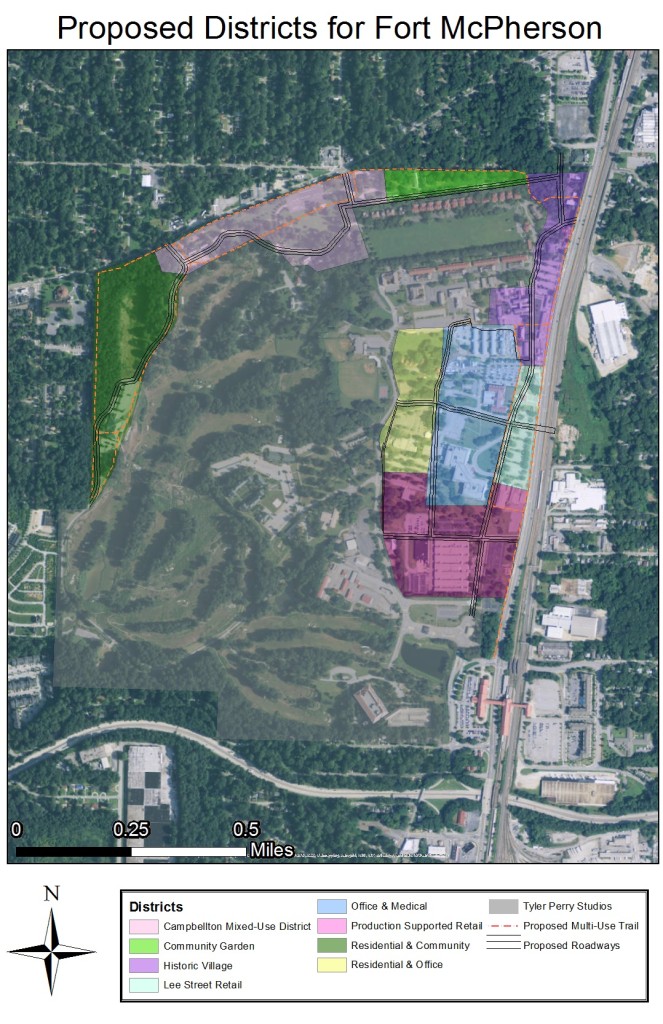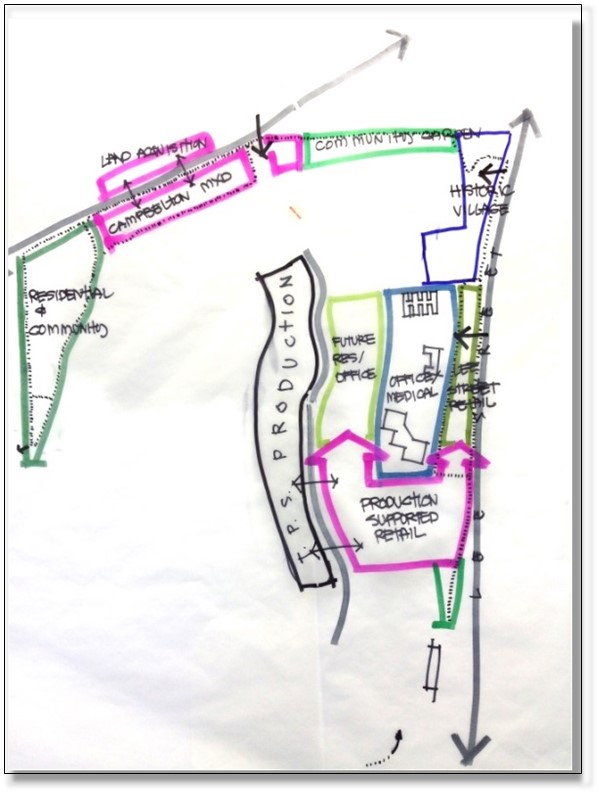 ---
Historical Plans:
Master Plan – 2010 Update
In 2010, MILRA made adjustments to the Master Plan based on market realities and with significant input from the surrounding communities. Below is one of the concept plans for Fort McPherson.