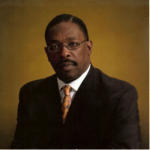 Controller
404-477-6767
rmosby@fortmaclra.com
Robert Mosby joined McPherson Implementing Local Redevelopment Authority (Fort Mac LRA) in September 2015 and serves the Fort Mac Project in the planning and development of the former military base closed by the Federal Government in 2004, as its Senior Staff Accountant.  Robert brings years of quality professional tax, bookkeeping, accounting and consulting services to the overall business community in this capacity by increasing net profits for the program and implementing critical processes and fraud analysis. As the Principal member of The Mosby Accounting Group, he is adept at working with various industries, including non-profits by providing expert services to organizations throughout the United States.  He has provided filing compliance with governmental agencies for business start-up services and is a Registered Tax Return Preparer with the Internal Revenue Service.
In 2004, Robert joined Acsys, Inc. in Atlanta, as a Senior Accountant whose primary client was The Weather Channel.  He performed financial reporting, general ledger analysis and month end closings for this billion dollar operation and followed up with reviews to confirm overall results of government agency audits. Robert also worked for Acsys, Inc. as a Senior Accountant/Consultant/Auditor whose primary client was Advantage Talent. His outstanding responsibilities for this client included the provision of detailed reports for C-level executives, analyzation and preparation of detailed variance explanations for monthly financials, monthly analysis of the billion dollar operation, and among other duties, organized and reviewed personal, corporate, sales tax and property tax returns.  He later joined Atlanta-based Martin, Harps, Syphoe and Company where he performed operational and financial SOX auditing at the $1B corporate level; executive follow-up reviews to confirm financial results of government agency audits, coordinated and monitored financial audits through reviews of the entire accounting cycle and evaluation capability and proficiency of internal controls.
Subsequently, Robert became a Senior Business Consultant for International Profit Associates (IPA) which is the largest privately-held business development company for small and medium-size businesses throughout North America.  As a Turnaround Specialist for all facets of operations and financial reporting, Robert traveled independently, consulting with various industry types regarding sales, operations, human accountability, compliance and financial reporting to ensure efficient value added processes were implemented for continued increase in gross margin and reduced cost.  This was accomplished through interviews with organization staff to assess and suggest strategic plans of action based on needs analysis and cost-benefits.
Robert then joined Watkins Mortuary, Inc.  Founded in 1982 and located in Atlanta's Historic West End Community, Willie Watkins is a successful funeral home brand that provides individualized funeral services designed to meet the unique needs of each family.  As Chief Financial Officer, Robert supervised accounting, limousine staffing, and services for five locations.  He successfully established an efficient accounting department, fostering a collaborative environment to improve and enhance productivity, individual accountability and team morale.  He also provided fraud risk assessment to successfully identify and address organizational vulnerabilities and implemented operational accountability through restructuring to maintain compliance with local, state and federal authorities.  He successfully reduced payable cycles and developed business strategies to maximize long term profitability and increased cash flow.
Robert holds Bachelor of Science in Accounting from Tuskegee University, a Master of Business Administration in Accounting and Finance and a Graduate Certificate in Accounting from Florida International University.
Robert is a Certified Fraud Examiner, a Registered Tax Return Preparer and a member of Omega Psi Phi Fraternity, Inc.