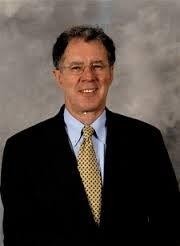 Board Member
Tom.weyandt@gmail.com
Tom Weyandt recently retired as Deputy Chief Operating Officer for the City of Atlanta and Senior Policy Advisor for Transportation to Mayor Kasim Reed. He has a long background in urban planning and development having served as Director of Comprehensive Planning, Director of Transportation Planning and Chief of Socio-Economic Analysis for the Atlanta Regional Commission. He also served as Commissioner of Community Development and Director of Planning for the City of Atlanta under Mayors Andrew Young and Maynard Jackson. Tom was Executive Director of Research Atlanta at the Andrew Young School of Policy Studies at Georgia State University and was Director of Transportation for the Atlanta Paralympic Organizing Committee. He has been involved in a variety of community organizations including the Grady Health System Board of Visitors, the Piedmont Park Conservancy, the Midtown Alliance and Progressive Redevelopment, Inc.
Tom received the Community Service Award from the Atlanta-Fulton County League of Women Voters and was the first recipient of the Founder's Award from the Civic League for Regional Atlanta. Tom is a graduate of the School of Foreign Service at Georgetown University and lives with his wife Karen, a visual artist, in the City of Atlanta.