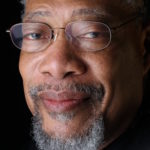 Board Member
404-753-2280
youngth@msn.com
Mr. Hughley is proud to have earned his BA degree from Morehouse College. He also has earned three executive certificates from Harvard University, Kennedy School of Government. There he received extensive training in: State, Local Government and Not for Profit Management, Strengthening Families in Communities and Achieving Excellence in Community Development. Young also completed a 3-year internship with the Association of Theatrical Press agents and Managers. The professional management union for legitimate theater and professional performances. He worked 10 years in art and professional theater management.
In the industry of Community Development and Community Building, he is respected for his ability to get things done and his sense of engagement to encourage connectivity. He has a keen understanding of individual and organizational differences. His ability and willingness to listen usually leads toward more generative discussions and implementation.
Under his direction as Founder and former Chief Executive Officer of Resources for Residents and Communities of Georgia, aka Reynoldstown Revitalization Corporation (RRC), over $24 million dollars was invested in the Reynoldstown Community and over 500 housing units were impacted. There, he designed a "placed-based" (focused) revitalization strategy to make Reynoldstown, a once disenfranchised neighborhood within the city of Atlanta, a thriving, diverse, inclusive locality of choice for those who desire urban living.
His professional skills include housing development, community building, capacity building, facilitation, partnership development, fundraising, production/special events planning, program and staff management. Because of his academic background and other experiences; art was a tool often used to engage community residents. This approach toward community revitalization at RRC was a continuously evolving holistic prototype and was often used as a teaching model by colleges, universities, civic groups and community organizations.
Because of his successful leadership in the field of neighborhood revitalization and development he has serve on: the Advisory Council of the Federal Home Loan Bank of Atlanta, Board of Directors of the National Housing Association (Trade Associations for organizations in the NeighborWorks America (NWA) network); and on NWA's national; Community Building, Organizing and Neighborhood Stabilization Committee. He has also presented internationally with the University of Georgia's Carl Vinson Institute in China and Armenia.
The FannieMae foundation honored him as a FannieMae Fellow and with the James A. Johnson Award. This honor was given to those who excelled in the community development profession. He was a recipient of a United Way/Casey Foundation Fellowship and served as an Inner-City Advisor for the Urban Land Institute. He is recipient of many awards and recognitions.
Young Hughley is a principal with YTH and Associates. The focus of which is: consulting with peers, professional and grassroots leadership in organizational development, affordable housing, art and community engagement for positive change and growth.
Young has a love for his family, reading, writing, traveling and his art collection.
His Present and Past Affiliations and Memberships consist of:
Mercy Housing Southeast – Board Member
Atlanta Beltline Affordable Housing Advisory Board
Atlanta Queer Literary Festival – Board Member and Interim Director
Atlanta Neighborhood Development Partnership – Secretary – Board of Directors
National Low-Income Housing Coalition – Member
Urban Land Institute – Member
High Museum of Art – Member
Regional Leadership Atlanta – Member
The Association of Theatrical Press agents and Managers – Member