Board
The Fort Mac LRA board is tasked with overseeing the redevelopment of the former Fort McPherson, ensuring that community interests are a priority, and that the project fulfills all of its principle objectives.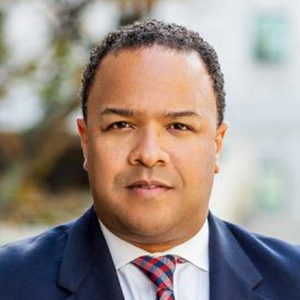 Cassius F. Butts
Chairman
Cassius F. Butts, the founder and chairman of Capital Fortitude Business Advisors, was previously the regional administrator of Region IV for the U.S. Small Business Administration. Butts was also a presidential management fellow with the U.S. Department of Housing and Urban Development. He recently completed a two-year appointment as an executive in residence at Georgia State University's J. Mack Robinson College of Business. Butts is a graduate of the Osher Lifelong Learning Institute at Emory University.
He earned a bachelor's degree from Morehouse College and a master's degree in Public Administration from Clark Atlanta University. Butts lives in Atlanta.
cbutts@fortmaclra.com
Read more
Audra Lynne Cunningham
Board Member
Audra is a senior real estate executive who transitioned into tenant representation following a 23-year career in telecommunications including time with BellSouth and Earthlink. She performed in several management roles, including call center management, marketing, product management and national special projects.
Audra has worked in tenant representation with JLL, CBRE and Newmark between Atlanta and Washington DC. She represents law firms, non-profits, corporations and government contractors between Atlanta and Washington DC. Prior to joining T. Dallas Smith & Company, Audra worked with Physician's Realty Trust, where she was responsible for leasing over three and half million square feet of medical office space throughout the southeast.
Audra is currently the Executive Vice President & Chief Administrative Officer at T. Dallas Smith & Company. She is the firms first female executive in the firm's history. Audra is committed to diversifying the commercial real estate industry mentoring and coaching young people in the CRE industry. Audra is on the board of the Georgia Chamber of Commerce, Midtown Alliance, Council for Quality Growth and the CoreNet Atlanta Chapter. She enjoys golf, reading, travel and spending time with her family.
Mercer University, Studied Business Administration.
Read more
Cathleen Richardson
Board Member
Cathleen Richardson has been a pioneer educational technology specialist for over 25+ years. She has worn many hats from being a classroom educator to currently spearheading 2 $100 million dollar national Community Education & Racial Equity and Justice initiatives at Apple. She understands the current educational landscape and has her finger on the pulse of the future of education. Informing and conversing daily with policy-makers, elected-officials, superintendents, collegiate presidents, non-profit organizations, and the public-at-large, Cathleen strives to achieve best practice technology infusion into teaching and learning with high energy.
Whether she is addressing an auditorium full of educators or sitting in an executive briefing with a Chancellor, Cathleen's message is the same. Technology can help transform education and make learning personal for all. Today, Cathleen is at the forefront of mobile device technology and leading-edge digital content integration that promotes personalized learning and impacts learning in and outside of the classroom. Her expertise in the fields of Curriculum & Instruction, Personalized Learning, and 1:1 mobile device integration have made her a highly sought after keynote speaker. Cathleen has spoken at over 1,000 local, regional, and national conferences. She is deeply committed to helping learners of all ages understand the transformational power technology plays as a vehicle and platform for their success in school and beyond.
Her outspoken and passionate advocacy for innovative education, her intimate knowledge of teaching and learning, down-to-earth style, and powerful message of transformation in the education space has gained her national recognition. Cathleen is a former Board of Trustee for the National Coalition of Girls' Schools and served on the Advisory Board for Tech&Learning. She has a Bachelor of Arts in Mass Media from Clark Atlanta University, where she has been a guest lecturer. She has also earned a Master of Arts in Instructional Technology from Troy State University.
When she is at home in Atlanta, Georgia she enjoys her personal affiliations. Cathleen is a member of Alpha Kappa Alpha Sorority, Inc. – Nu Lambda Omega Chapter and the Atlanta Chapter of Jack and Jill of America, Inc. She is very active in her local community and was recognized as Fulton County School District's Volunteer of the Year. Cathleen is a proud parent of three children and she enjoys traveling, fashion, decorating, arts and crafts, and entertaining.
Read more
Courtney Dean English
Board of Directors
Courtney English believes in leaving thing better than he found him. An Atlanta native, English was the youngest person to hold city-wide office in Atlanta's history, first elected to the Atlanta Board of Education at age 24.  In 2014 at age 28, he was elected unanimously by his colleagues to serve as that board's chairman—the youngest in the history of the school system. During his tenure in the board, he raised teacher pay, increased classroom spending, increased the graduation rate from 51% to a record high of 79%, and sent more students off to college.
A former classroom teacher who understands that healthy communities were needed to support students and their families, he went on to work for a non-profit affordable housing developer where he helped create and refurbish thousands of affordable housing units throughout metro Atlanta, including the addition of wrap-around services to support those residents the surrounding communities.
During the height of the 2020 Covid Housing Crisis, English served as director of community development for affordable housing nonprofit Star-C, raising $11M to help more than 4,000 economically impacted Atlanta residents stave off eviction, while helping the city and surrounding communities expand access to affordable housing, reduce tenant transiency, and improve student education through innovative programs, partnerships, fundraising, and growth.
Today, English serves as the Senior Advisor to Atlanta Mayor Andre Dickens, where his policy portfolio includes some of Atlanta's most pressing public challenges, including affordable housing, economic development, youth engagement, and closing Atlanta's long-standing equity gaps.
English earned Bachelor's degree from Morehouse College with a focus on political science and his Master of Arts degree in organizational psychology and leadership from Columbia University.  He has served as a public speaker, sharing insights and perspectives on ambitious topics including global engagement, learning preparedness, neighborhood advocacy, public-private partnerships, and strategic policy development.  He has been invited to participate in a variety of national conferences and educational forums including Harvard University, Morehouse College, Spelman College, and Emory University.
English is a pioneer in building partnerships and creating solutions.  Raised in Atlanta's West End, he readily credits his mom for his community-driven spirit.  Her unconditional love and exemplary work ethic serve as guideposts in helping him develop others, young people, and emerging leaders alike. Courtney English is a devoted husband to his wife Kelly, who is better than he is at pretty much everything.
Read more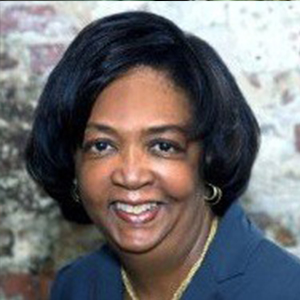 Ernestine Garey
Board Member, Senior Advisor to the CEO of the Atlanta Housing Authority
Ernestine Garey, senior advisor to the CEO of the Atlanta Housing Authority and former vice president and COO of Invest Atlanta. Garey is the president emeritus of the board of directors for the National Association of Local Housing Finance Agencies and the chairman of the board for the Diabetes Association of Atlanta. She sits on the board for HomeFirst Community Oversight and the boards of directors for the Atlanta BeltLine, Inc. and Atlanta Emerging Markets Inc. Garey is a graduate of Leadership Atlanta.
She is a National Development Council (NDC) certified housing development finance professional and an NDC certified economic development finance professional. Garey earned a bachelor's degree in French from Clark College and a master's degree in French from Clark Atlanta University. She has two children and lives in Atlanta.
Read more
Eshé Poem Collins
Board Member
An Atlanta native, attorney and former teacher in Atlanta Public Schools, Ms. Eshé P. Collins serves as Chair of the Atlanta Board of Education and represents District 6, which includes Ft. McPherson. Additionally, Eshé serves as the Senior Director of Programs for Jumpstart, a national, early education non-profit, where she works with organizations and communities to provide high-quality early education to all children. Eshé earned a B.A. in Psychology from Spelman College, M.S. in Educational Leadership from Georgia State University and J.D., cum laude, from North Carolina Central University School of Law. Eshé is a member of Leadership Atlanta, Atlanta Regional Commission Regional Leadership Institute, Outstanding Atlanta and Georgia Association of Black Women Attorneys.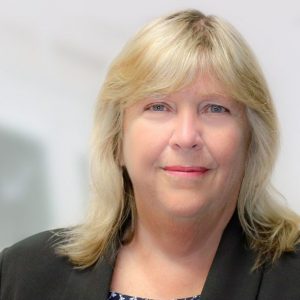 Laurel Hart
Vice President of Asset Management and Preservation, Columbia Residential
Laurel Hart joined Georgia based Columbia Residential's executive team as the vice president of asset management and preservation in 2019. In this position, Laurel is responsible for leadership, strategy and implementation of the firm's economic, physical and operational sustainability across its portfolio, which includes 7,500 affordable and mixed–income apartments. Prior to joining Columbia, Laurel served as the Director of the Housing Finance and Development Division at the Georgia Department of Community Affairs (DCA).
In this position, she manages several affordable housing programs for the financing and/or development of multi–family affordable housing, including the Georgia Federal and State Housing Tax Credit Programs and the DCA HOME Multi–family Program. Ms. Hart also oversaw DCA's Community HOME Investment Program which provided down payment assistance and homeowner rehabilitation funding to eligible low-income households.
Prior to becoming Director of Housing Finance and Development, Hart was the Legal Affairs Manager and Director of the Office of Affordable Housing. Before she started her tenure at DCA, she was a practicing attorney in Chicago for more than 20 years. As a partner in the real estate law firm of Bickley and Hart, Ms. Hart specialized in commercial real estate transactions and in the representation of condominium and homeowner associations. She also worked extensively in the area of insurance defense law.
Ms. Hart has a Juris Doctor from Chicago Kent College of Law. She is also a graduate of the Executive Development Program at the University Of Notre Dame.
Read more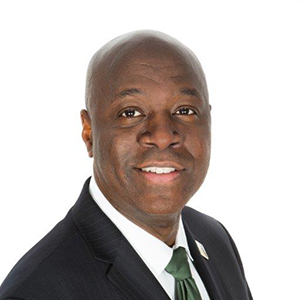 Leonard L. Adams
Founder & CEO, Quest Community Development Organization
Leonard L. Adams, Jr., is the Founder and CEO of Quest Community Development Organization, Inc.; a GA based 501c3 non-profit organization. Mr. Adams is a true visionary taking this once grassroots organization starting with $30,000.00 to an annual operating budget of $4.5M, with $39M in current assets and securing over $100M in gov't grants and subsidy support for affordable housing under his leadership. 
As an entrepreneur and social-entrepreneur of over 25 years, Mr. Adams has multiple years of experience in developing affordable & supportive housing communities in challenged neighborhoods on Atlanta's Westside and Knoxville, TN's. He is a seasoned, results oriented leader with a strong record of accomplishment. He utilizing's his Leadership, Fiscal, Strategic and Operational strengths as he navigates the non-profit community & economic development sectors in such uniquely challenging communities. 
Mr. Adams gained his MBA from Kennesaw State University, a HUD-CHDO (Community Housing Development Organization) certificate from the University of Illinois and completed his undergraduate studies at Knoxville College in Knoxville, TN.  
A War Veteran of the United States Army, Mr. Adams is committed to supporting urban community and economic development that serves as a catalyst for change and revitalization. Through his work and equitable housing models that serve homeless and low-income individuals, families, older persons and veterans living with a disability Mr. Adams embodies Quest mantra of Live Work Serve. 
Understanding the delicate balance of professional and personal growth Mr. Adams serves on the Knoxville College Board of Trustees. He also gives of his time serving on the Enterprise Community Partner Advisory Board and as an Enterprise Community Leadership Council (ECLC) member. He is a Leadership Atlanta Alumni Class of 2016 and a proud member of Omega Psi Phi Fraternity. 
Read more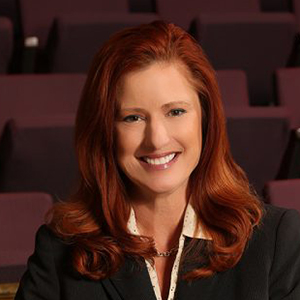 Liz Hausmann
Board Member, Fulton County Commissioner
Fulton County Commissioner Liz Hausmann. Hausmann also is the vice chair of the Atlanta/Fulton County Water Resources Commission. Hausmann is a member of the House Commission on Transit Governance and Funding, the Governor's Criminal Justice Coordinating Council and the Atlanta Regional Commission's Community Resources Committee. She sits on the WellStar North Fulton Regional Health Board, the board of directors for the Fulton Education Foundation the Fulton County Retirement Board.
Hausmann is a graduate of the Regional Leadership Institute. She has two children and two grandchildren. Hausmann resides in Johns Creek.
Read more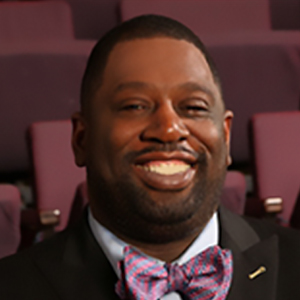 Marvin S. Arrington, Jr.
Board Member
Marvin Arrington, Jr. Esq., serves Fulton County as Commissioner of its new District 5, which encompasses largely unincorporated Fulton County, East Point, East Atlanta and small parts of Union City and College Park. A native of Atlanta, Georgia, Mr. Arrington is a renowned "Super" lawyer with over 15 years of litigation and judicial process. The son of Marvin Arrington, Sr., retired Fulton County Superior Court Justice, and Marilyn Arrington, a retired educator; Mr. Arrington adheres to a strong creed of community service and empowerment.
Over the past decade, Mr. Arrington has created opportunities to provide education, entertainment, and empowerment to Georgia communities through his various entrepreneurial enterprises and civic initiatives. Mr. Arrington is a partner at the law practices of Arrington & Phillips, LLP and principal at Arrington Law, where he unites businesses, nonprofits, and individuals to solve problems and get results. As Fulton County Commissioner, Mr. Arrington will work toward optimizing and enhancing District 5's communities and businesses through economic development and sustainability. Mr. Arrington wants to enhance the quality of life for Fulton County residents through public safety, recreation, arts, and culture.
Marvin was raised in southwest Atlanta and is a graduate of Frederick Douglass High School. After graduating high school, Marvin matriculated at the University of Virginia (UVA) in Charlottesville, VA where he earned a degree in Economics. After UVA, Marvin earned his Juris Doctorate at Emory Law School, where he served as Justice of the Honor Court. A devoted family man, Marvin is married to Kristen, a graduate of Spelman College. Marvin and Kristen are the proud parents of four daughters who attend Stonewall Tell Elementary, Sandtown Middle, and Westlake High. A lifetime member of Kappa Alpha Psi Fraternity, Inc., Marvin serves on the Board of Directors for The Sickle Cell Foundation of Georgia and Regency Oaks Home Owners Association.
Marvin.arrington@fultoncounty.ga
(404-613-0200)
Read more
Nicolas Arlen Hess
Board Member
A native of Atlanta, Nick Hess graduated from Georgia Tech with a degree in computer science. At Tech, he started volunteering with The Mad Housers, an Atlanta nonprofit known for building and giving away individual shelters to the homeless as an act of harm reduction. He wound up leading the organization for fifteen years, stepping down when he was elected chair of Neighborhood Planning Unit 'S', covering the neighborhoods of Oakland City, Venetian Hills, Cascade, Bush Mountain, and Fort McPherson.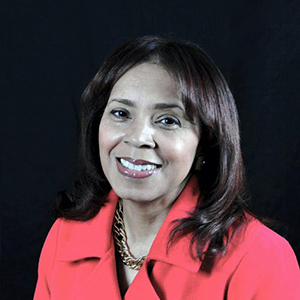 Sondra Rhoades Johnson
Board Member, Principal of Rhoades Strategies Consulting
Sondra Rhoades Johnson is Principal of Rhoades Strategies Consulting, having previously we've in an array of roles ranging from Fulton Conty Tax Commissioner, Georgia Technology Authority's Chief Planning Officer for IT Strategic Planning, CEO of the St Croix Valley Girl Scout Council to Executive Director of the Georgia Council for the Hearing Impaired. Sondra has served on numerous boards and currently serves on the AARP GA Executive Council, President of the East Point AARP Chapter, and Executive Committee of the Magnolia Chapter of the Links, Inc.
She is a graduate of Leadership Atlanta, the ARC Regional Leadership Institute, Leadership Georgia, and Leadership America. Sondra earned a BA from Spelman College and MBA from CAU. She and husband Charles S. Johnson, III have a blended family of four children and three grandchildren.
rhoadesjohnsons@gmail.com
(404-457-5170)
Read more
Thomas Andrew Calloway
Board Member
Thomas is a husband, small business owner, community activist and former elected city council member who has served on numerous local, regional, and statewide boards. He believes service to others increases the vibrancy of life and the community at large.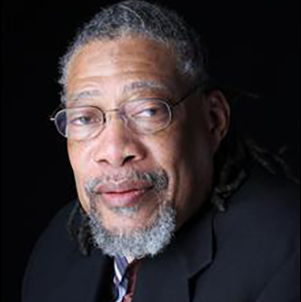 Young T. Hughley
CEO, Resources for Residents and Communities of Georgia, formerly Reynoldstown Revitalization Corporation (RRC)
Mr. Hughley is proud to have earned his BA degree from Morehouse College. He also has earned three executive certificates from Harvard University, Kennedy School of Government. There he received extensive training in: State, Local Government and Not for Profit Management, Strengthening Families in Communities and Achieving Excellence in Community Development. Young also completed a 3-year internship with the Association of Theatrical Press agents and Managers. The professional management union for legitimate theater and professional performances.
He worked 10 years in art and professional theater management.In the industry of Community Development and Community Building, he is respected for his ability to get things done and his sense of engagement to encourage connectivity. He has a keen understanding of individual and organizational differences. His ability and willingness to listen usually leads toward more generative discussions and implementation.
Under his direction as Founder and former Chief Executive Officer of Resources for Residents and Communities of Georgia, aka Reynoldstown Revitalization Corporation (RRC), over $24 million dollars was invested in the Reynoldstown Community and over 500 housing units were impacted. There, he designed a "placed-based" (focused) revitalization strategy to make Reynoldstown, a once disenfranchised neighborhood within the city of Atlanta, a thriving, diverse, inclusive locality of choice for those who desire urban living.
His professional skills include housing development, community building, capacity building, facilitation, partnership development, fundraising, production/special events planning, program and staff management. Because of his academic background and other experiences; art was a tool often used to engage community residents. This approach toward community revitalization at RRC was a continuously evolving holistic prototype and was often used as a teaching model by colleges, universities, civic groups and community organizations.
Because of his successful leadership in the field of neighborhood revitalization and development he has serve on: the Advisory Council of the Federal Home Loan Bank of Atlanta, Board of Directors of the National Housing Association (Trade Associations for organizations in the NeighborWorks America (NWA) network); and on NWA's national; Community Building, Organizing and Neighborhood Stabilization Committee. He has also presented internationally with the University of Georgia's Carl Vinson Institute in China and Armenia.
The FannieMae foundation honored him as a FannieMae Fellow and with the James A. Johnson Award. This honor was given to those who excelled in the community development profession. He was a recipient of a United Way/Casey Foundation Fellowship and served as an Inner-City Advisor for the Urban Land Institute. He is the recipient of many awards and recognitions.
Young Hughley is a principal with YTH and Associates. The focus of which is: consulting with peers, professional and grassroots leadership in organizational development, affordable housing, art and community engagement for positive change and growth.
Young has a love for his family, reading, writing, traveling and his art collection.
His Present and Past Affiliations and Memberships consist of:
Mercy Housing Southeast – Board Member

Atlanta Beltline Affordable Housing Advisory Board

Atlanta Queer Literary Festival – Board Member and Interim Director
Atlanta Neighborhood Development Partnership – Secretary – Board of Directors

National Low-Income Housing Coalition – Member

Urban Land Institute – Member

High Museum of Art – Member

Regional Leadership Atlanta – Member

The Association of Theatrical Press agents and Managers – Member
Read more