Plans & Progress
Fort Mac LRA is poised to leverage unprecedented investment in the former Fort McPherson and surrounding communities, thanks to extensive analysis and planning since the base was closed in 2011.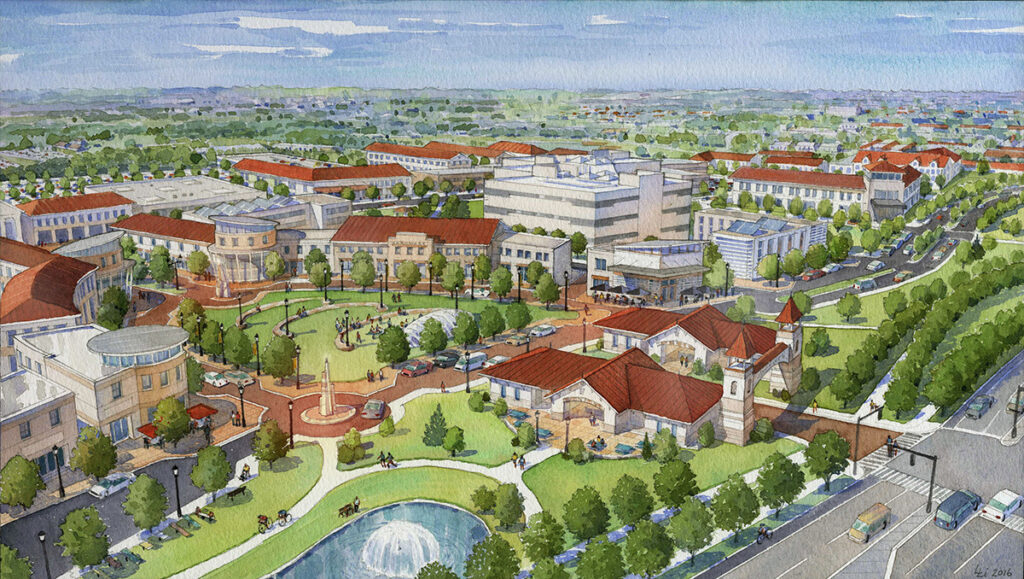 Livable Centers Initiative
The Oakland City/Fort McPherson Livable Centers Initiative (LCI) study update and master plan is the result of extensive community outreach, market research, and other information gathering activities conducted by planners and consultants. It was approved May 2016 by the city council.
Master Plan
Thursday, June 17, 2021. Atlanta, GA. The Fort Mac LRA Board has voted to accept a proposal from Tyler Perry and Tyler Perry Studios to purchase another 37.5 acres of the existing Fort McPherson property.  The new parcel sits on the south side of the existing Fort McPherson LRA property between Tyler Perry Studios current entrance and Lee St. The proposed real estate development would include an entertainment district open to the public, complete with a theatre district, retail,  restaurants and plenty of employment opportunities.  The acquisition will add to the more than 330 acres Tyler Perry had already purchased back in 2015, and now the major motion picture studio is one of the largest production facilities in the country.
Tyler Perry says, "Today is a good day.  I'm grateful for the opportunity this gives Tyler Perry Studios to extend our footprint in Atlanta and create more opportunities for the people of Southwest Atlanta with restaurants, entertainment venues, and other business opportunities.  I'm looking forward to collaborating with my friend T.D. Jakes on his separate but adjacent project and I also want to thank Governor Kemp and Mayor Bottoms for their continued efforts to make Atlanta a better place."