Dear Friends and Supporters Of Fort Mac LRA, We are happy to announce that due to the many changes on the horizon and the bright and brilliant future of the Fort Mac LRA and its Property we are ...
CONTINUE READING
The Community engagement subcommittee meeting will be held on September 28, 2022. The meeting will take place from 530-730pm at the Offices of the Fort Mac LRA. 1794 Walker Ave SW Atlanta GA 3...
CONTINUE READING
McPherson Implementing Local Redevelopment Authority
Fort Mac LRA Finance Committee will meet Thursday, October 20, 2022 12:30pm-1:00pm at the office of Fort Mac LRA...
CONTINUE READING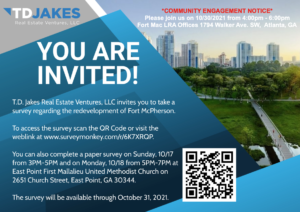 T.D. Jakes Real Estate Ventures, LLC invites you to take a survey regarding the redevelopment of Fort McPherson. The survey will be available through October 31.2021. https://fortmaclra.com/even...
CONTINUE READING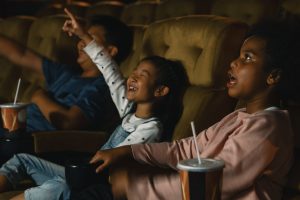 A beautiful evening brought some of Atlanta's finest neighbors out for a holiday classic and our very first "Movie Night at Fort Mac". The evening featured a 1st showing at 6:15pm and the adorable ...
CONTINUE READING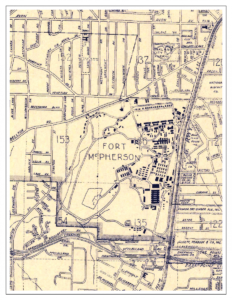 During the Spanish-American War, Fort McPherson served as a major military
hospital and held a small number of prisoners from ... CONTINUE READING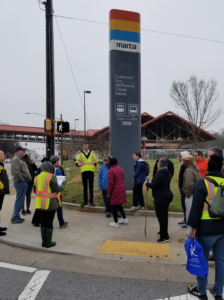 Fort Mac LRA, The Collaborative Firm and Pond Host Walking Audits to Inform Transit Connectivity and Access Study
On Saturday, March 9, 2019, members of the community joined with F...
CONTINUE READING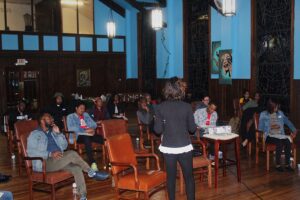 On Thursday, Feb. 21, 2019, the Fort Mac Financial Literacy Series kicked off with a Tax Preparedness & Preparation workshop. Hosted by ARTlanta at the Stained Gallery and presented by financia...
CONTINUE READING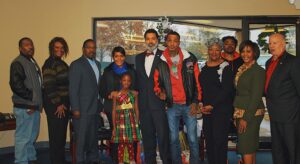 Recently we were delighted to be joined by Mayor Keisha Lance Bottoms at the Fort Mac LRA office. It was an honor and a great surprise to have her as our guest during our team's holiday celebration...
CONTINUE READING