We are Fort Mac LRA, also known as the McPherson Implementing Local Redevelopment Authority (MILRA), a local government agency created by the State of Georgia, entrusted with 145 acres of the former Fort McPherson and its catalytic redevelopment. For the first time since the closing of Fort McPherson in 2011, we stand with great anticipation at the doorstep to a new future for not only the former post but for the surrounding community, which is hungry for reinvestment.
Background
Fort McPherson was founded by the U.S. Army in September 1885. During World War I, the Fort was used as a camp for Imperial German Navy prisoners of war. The 2005 Base Realignment and Closure Commission recommended the closure of Fort McPherson, resulting in an estimated loss of 2,950 civilian positions.
After the closure was announced, the State of Georgia created the McPherson Implementing Local Redevelopment Authority (MILRA), which led the reuse planning effort. The reuse plan for the 487 acres at Fort McPherson envisioned a multi-phased, mixed-use redevelopment area.  Since June 2015, the Army has conveyed approximately 450 acres of the former military installation to MILRA under an economic development conveyance. Approximately 330 acres were sold to Tyler Perry Studios to create a movie production company, while the Fort Mac LRA retained approximately 145 acres.  All of the remaining property is under contract to or has been purchased by Tyler Perry Studios for an entertainment district and TD Jakes Real Estate Ventures for a mixed-used development.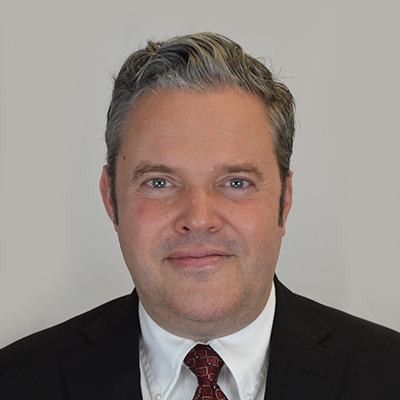 Mr. Burt is an urban planning and real estate professional with over twenty years of experience in matters related to real estate market analysis, economic development, and commercial and residential property development. He has diverse experience in both the public and private sectors with a strong background in downtown redevelopment efforts. He has created financial pro formas and investor packages for multiple mixed-use and adaptive re-use projects throughout the Southeast managed the development of commercial and residential properties and provided real estate market analysis for local governments as part of the planning process.
Early in his career, Mr. Burt worked for major commercial real estate firms, providing market analysis and writing real estate market studies for commercial properties. From 2000 to 2003, Mr. Burt was a Development Manager for Winter Properties.  In this role, he was responsible for overseeing the development of commercial and multi-family properties from the initial concept to completion.  In 2003, Mr. Burt founded Village Green Properties, a development firm specializing in residential infill construction and the renovation of historic commercial buildings.  In 2006, Mr. Burt also began to provide real estate market analysis and economic development consulting services to a variety of local governments throughout the Southeast, working through Village Green and as a sub-consultant for other planning firms.
In January of 2019, Mr. Burt joined the staff of Fort Mac LRA as the Senior Director of Real Estate and since November 2019 he has served as the Executive Director of the organization.
Mr. Burt has a Bachelor's degree in Building Construction and a Master's degree in City Planning, both from Georgia Tech.  In addition, he has a Certificate in Real Estate from Georgia State University.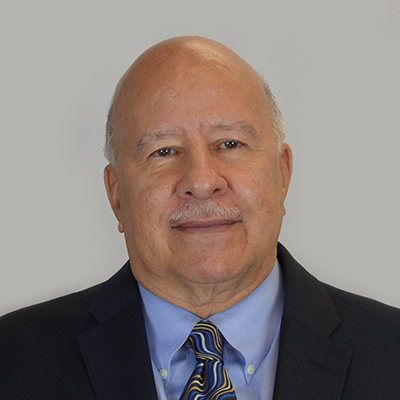 Director Of Real Estate Development
James R. Hayley, better known to the Atlanta Community as "Pete Hayley", began his tenure as Program Management Consultant in 2015 for the McPherson Implementing Local Redevelopment Authority (Fort Mac LRA) at Fort McPherson, a 486 acre former military base closed by the Federal Government in 2004. Pete's responsibility is to over-see the planning and development of approximately 123 acres remaining after the sale of 332 acres to the Tyler Perry Studios. At Fort Mac, Pete marries his love for real estate development with community revitalization, economic development and a natural gift for community engagement and consensus building.
Pete began his illustrious career as a Sales Manager and later, Associate Broker for a local real estate company where he managed operations, bought and sold residential properties and assessed, trained and monitored staff productivity. Several years later, Pete opened his own company, Real Estate Specialists Network (RESN) where he negotiated contracts for commercial and residential real estate sales and leasing, and acquired properties for public and private use. He managed the negotiations of acquisition contracts on behalf of the State of Georgia and facilitated the physical relocation of impacted residents for the Georgia Dome Project. He also managed land assemblage required for Olympic facilities and relocation of affected residents for the Metropolitan Atlanta Olympic Games Authority (MAOGA).
In 1996, Pete joined the staff of the Atlanta Economic Development Corporation, now known as Invest Atlanta. There he assisted the inner city neighborhoods of Atlanta with implementing economic development visions for their respective communities and creating strategies for public/private partnerships. He also assisted with commercial development strategies and worked with neighborhood community corporations to redevelop neighborhood residential units. While at AEDC he served as Project Manager for the Historic Westside Village, a $140 million dollar mixed use development, bringing the first major grocery store to the location. Pete also worked with the Metropolitan Atlanta Rapid Transit Authority (MARTA) to create plans for transit oriented development initiatives, marketed the City of Atlanta to attract new businesses to commercial corridors and assisted with the expansion of an existing Tax Allocation District (TAD) and the creation of a new TAD.
In 2002, Pete was recruited to lead the University Community Development Corporation, (UCDC) that provided support to the historically Black Colleges and Universities of the Atlanta University Center. As Executive Director, he managed daily operations and developed and implemented plans to revitalize the communities that surrounded the Atlanta University campus. During his thirteen year tenure, he interacted with local community groups and the Neighborhood Planning Units (NPU), serving as liaison to government officials and agencies. Under his leadership UCDC constructed and rehabbed $10.6 million in single family housing and multi-family developments. Pete was responsible for land acquisition, design standards, financial pro-formas and construction management. In addition, Pete managed economic development initiatives, e.g., business recruitment, job creation and small business development for the residents of the communities around the Atlanta University Center area.
Over the course of his career, Pete worked as a consultant to DJ Miller and Associates providing management and technical assistance to SBA 8a minority contractors in an eight state region under the SBA 7J program, including the development of business plans, marketing plans and budget and financial strategies. He also assisted with the certification of minority business for participation in the MBE/WBE programs for Raleigh/Durham and Washington National Airports.
Pete is a graduate of Georgia State University with a BA in Business Administration and Marketing. He is also a graduate of Leadership Atlanta and the Regional Leadership Institute, a certified Mediator and holds certifications from the International Economic Developers Council, (Certified Economic Developer, C.ED) and the National Development Council (Certified Economic Development in Finance).
Pete's civic affiliations include: Past President of The Atlanta Housing and Neighborhood Developers, BB&T Community Reinvestment Steering Committee, First Congregational Church Board of Trustees, First Church Community Development Corporation, Past Chair of the Fulton County Hospital authority and Past Co-Chair of the Neighborhood Planning Unit I.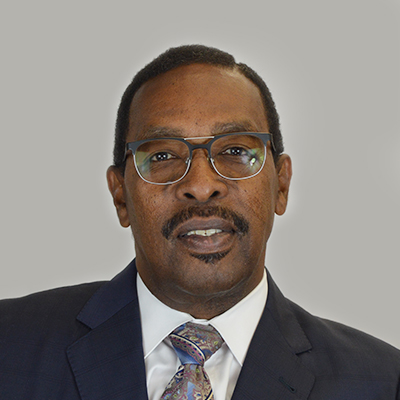 Robert Mosby joined McPherson Implementing Local Redevelopment Authority (Fort Mac LRA) in September 2015 and serves the Fort Mac Project in the planning and development of the former military base closed by the Federal Government in 2004, as its Senior Staff Accountant. Robert brings years of quality professional tax, bookkeeping, accounting and consulting services to the overall business community in this capacity by increasing net profits for the program and implementing critical processes and fraud analysis.
As the Principal member of The Mosby Accounting Group, he is adept at working with various industries, including non-profits by providing expert services to organizations throughout the United States. He has provided filing compliance with governmental agencies for business start-up services and is a Registered Tax Return Preparer with the Internal Revenue Service.
In 2004, Robert joined Acsys, Inc. in Atlanta, as a Senior Accountant whose primary client was The Weather Channel. He performed financial reporting, general ledger analysis and month end closings for this billion dollar operation and followed up with reviews to confirm overall results of government agency audits. Robert also worked for Acsys, Inc. as a Senior Accountant/Consultant/Auditor whose primary client was Advantage Talent. His outstanding responsibilities for this client included the provision of detailed reports for C-level executives, analyzation and preparation of detailed variance explanations for monthly financials, monthly analysis of the billion dollar operation, and among other duties, organized and reviewed personal, corporate, sales tax and property tax returns. He later joined Atlanta-based Martin, Harps, Syphoe and Company where he performed operational and financial SOX auditing at the $1B corporate level; executive follow-up reviews to confirm financial results of government agency audits, coordinated and monitored financial audits through reviews of the entire accounting cycle and evaluation capability and proficiency of internal controls.
Subsequently, Robert became a Senior Business Consultant for International Profit Associates (IPA) which is the largest privately-held business development company for small and medium-size businesses throughout North America. As a Turnaround Specialist for all facets of operations and financial reporting, Robert traveled independently, consulting with various industry types regarding sales, operations, human accountability, compliance and financial reporting to ensure efficient value added processes were implemented for continued increase in gross margin and reduced cost. This was accomplished through interviews with organization staff to assess and suggest strategic plans of action based on needs analysis and cost-benefits.
Robert then joined Watkins Mortuary, Inc. Founded in 1982 and located in Atlanta's Historic West End Community, Willie Watkins is a successful funeral home brand that provides individualized funeral services designed to meet the unique needs of each family. As Chief Financial Officer, Robert supervised accounting, limousine staffing, and services for five locations. He successfully established an efficient accounting department, fostering a collaborative environment to improve and enhance productivity, individual accountability and team morale. He also provided fraud risk assessment to successfully identify and address organizational vulnerabilities and implemented operational accountability through restructuring to maintain compliance with local, state and federal authorities. He successfully reduced payable cycles and developed business strategies to maximize long term profitability and increased cash flow.
Robert holds Bachelor of Science in Accounting from Tuskegee University, a Master of Business Administration in Accounting and Finance and a Graduate Certificate in Accounting from Florida International University.
Robert is a Certified Fraud Examiner, a Registered Tax Return Preparer and a member of Omega Psi Phi Fraternity, Inc.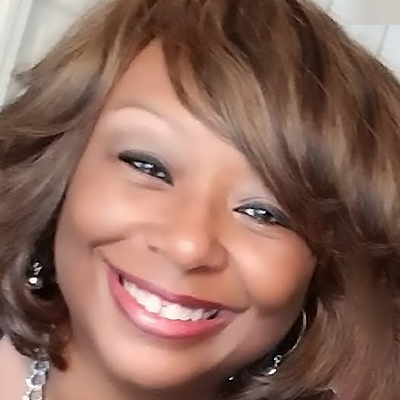 CeCe Ross is the Asset and Property Manager for McPherson Implementing Local Redevelopment Authority (Fort Mac LRA). As the Asset and Property Manager for Fort Mac LRA, CeCe keeps the property secure, the grounds maintained and the buildings operational. CeCe has been a RE ALTOR® at RE/MAX for over 15 years and has sold properties all over the Atlanta-Metropolitan area. She is an Associate Broker and a member of the Cobb County Board of Realtors and earned designations as a COPE and SFR.
CeCe received a Bachelor of Science degree in Computer Information Systems from Xavier University of Louisiana and has held positions in Information Technology, Marketing, Sales and Account Management with major corporations including Delta Air Lines and Worldspan.
CeCe is originally from Memphis, TN. She and her husband, Charles, have one daughter and live in Mableton.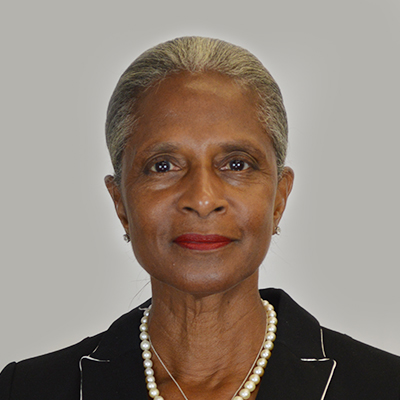 Sandra Tennyson is Executive Assistant to the Executive Director of Fort Mac LRA. She joined the Authority in April 2008. Some of her responsibilities include providing direct support to the executive director and providing confidential executive level coordinating support to Fort Mac LRA's Board of Directors. She maintains the calendar for the executive director, prepares agendas, minutes and confidential material for board books. She manages and prioritizes multiple tasks, answers the phone, and arranges travel plans for the all managerial staff and board members.
Sandra earned her Bachelor of Arts from City College of New York and has earned several graduate credits from Georgia State University.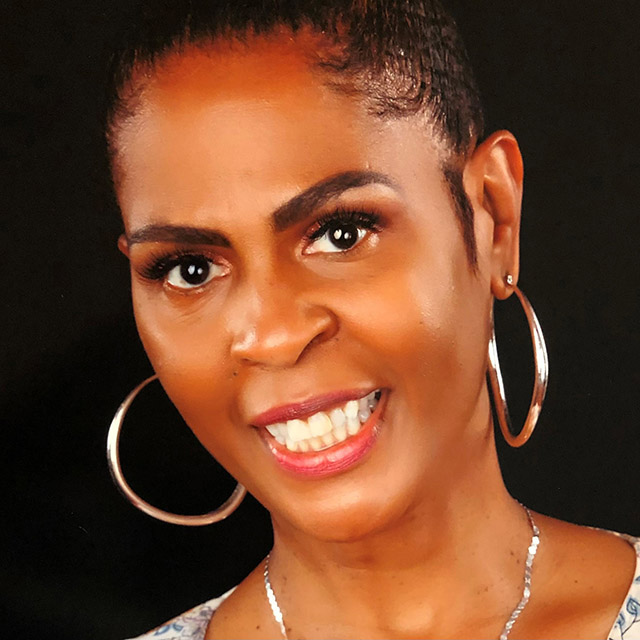 Tracey Upshaw is responsible for supporting the LRA team by organizing, coordinating and executing projects. Prior to joining the LRA team in March of 2018, she was the Project Coordinator for each of Mayor Keisha Lance Bottoms' campaigns from 2004 through 2018. While in the Political arena, she also managed Political Call Centers. Tracey was a manager at American Tele Network for 10 years. She studied Early Childhood Development at Clayton State University and currently is a certified Fitness Instructor, Dance Leader at DFMI International and a member of the Women of Society (Cobb Chapter).
She has two children and lives in Hampton, Georgia. Ms. Upshaw is a licensed Real Estate agent with Virtual Properties Realty.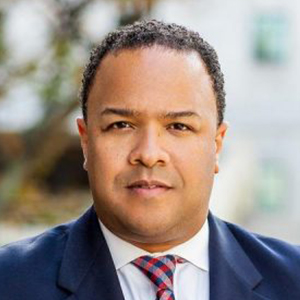 Cassius F. Butts, the founder and chairman of Capital Fortitude Business Advisors, was previously the regional administrator of Region IV for the U.S. Small Business Administration. Butts was also a presidential management fellow with the U.S. Department of Housing and Urban Development. He recently completed a two-year appointment as an executive in residence at Georgia State University's J. Mack Robinson College of Business. Butts is a graduate of the Osher Lifelong Learning Institute at Emory University.
He earned a bachelor's degree from Morehouse College and a master's degree in Public Administration from Clark Atlanta University. Butts lives in Atlanta, Georgia.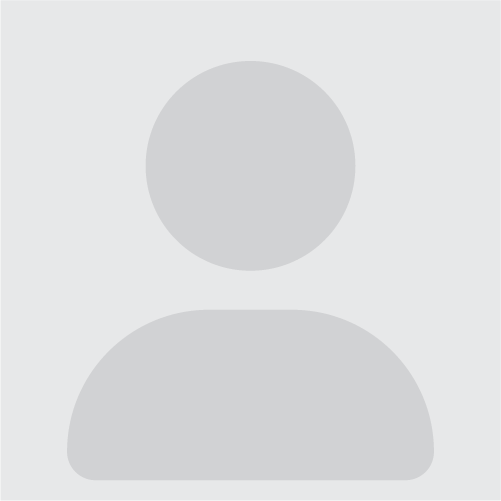 Audra is a senior real estate executive who transitioned into tenant representation following a 23-year career in telecommunications including time with BellSouth and Earthlink. She performed in several management roles, including call center management, marketing, product management and national special projects.
Audra has worked in tenant representation with JLL, CBRE and Newmark between Atlanta and Washington DC. She represents law firms, non-profits, corporations and government contractors between Atlanta and Washington DC. Prior to joining T. Dallas Smith & Company, Audra worked with Physician's Realty Trust, where she was responsible for leasing over three and half million square feet of medical office space throughout the southeast.
Audra is currently the Executive Vice President & Chief Administrative Officer at T. Dallas Smith & Company. She is the firms first female executive in the firm's history. Audra is committed to diversifying the commercial real estate industry mentoring and coaching young people in the CRE industry. Audra is on the board of the Georgia Chamber of Commerce, Midtown Alliance, Council for Quality Growth and the CoreNet Atlanta Chapter. She enjoys golf, reading, travel and spending time with her family.
Mercer University, Studied Business Administration.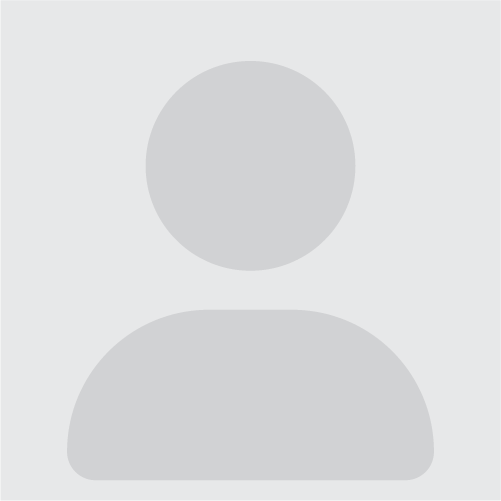 Cathleen Richardson has been a pioneer educational technology specialist for over 25+ years. She has worn many hats from being a classroom educator to currently spearheading 2 $100 million dollar national Community Education & Racial Equity and Justice initiatives at Apple. She understands the current educational landscape and has her finger on the pulse of the future of education. Informing and conversing daily with policy-makers, elected-officials, superintendents, collegiate presidents, non-profit organizations, and the public-at-large, Cathleen strives to achieve best practice technology infusion into teaching and learning with high energy.
Whether she is addressing an auditorium full of educators or sitting in an executive briefing with a Chancellor, Cathleen's message is the same. Technology can help transform education and make learning personal for all. Today, Cathleen is at the forefront of mobile device technology and leading-edge digital content integration that promotes personalized learning and impacts learning in and outside of the classroom. Her expertise in the fields of Curriculum & Instruction, Personalized Learning, and 1:1 mobile device integration have made her a highly sought after keynote speaker. Cathleen has spoken at over 1,000 local, regional, and national conferences. She is deeply committed to helping learners of all ages understand the transformational power technology plays as a vehicle and platform for their success in school and beyond.
Her outspoken and passionate advocacy for innovative education, her intimate knowledge of teaching and learning, down-to-earth style, and powerful message of transformation in the education space has gained her national recognition. Cathleen is a former Board of Trustee for the National Coalition of Girls' Schools and served on the Advisory Board for Tech&Learning. She has a Bachelor of Arts in Mass Media from Clark Atlanta University, where she has been a guest lecturer. She has also earned a Master of Arts in Instructional Technology from Troy State University.
When she is at home in Atlanta, Georgia she enjoys her personal affiliations. Cathleen is a member of Alpha Kappa Alpha Sorority, Inc. – Nu Lambda Omega Chapter and the Atlanta Chapter of Jack and Jill of America, Inc. She is very active in her local community and was recognized as Fulton County School District's Volunteer of the Year. Cathleen is a proud parent of three children and she enjoys traveling, fashion, decorating, arts and crafts, and entertaining.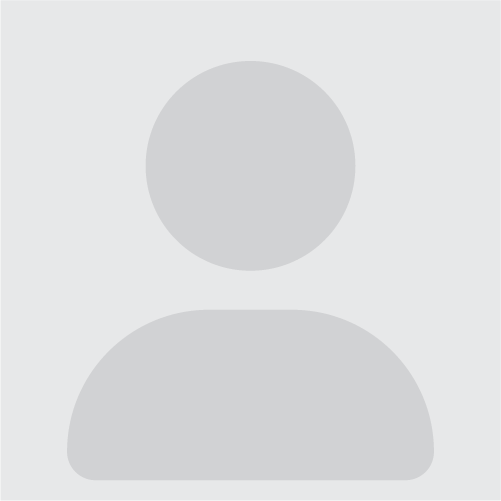 Courtney English believes in leaving thing better than he found him. An Atlanta native, English was the youngest person to hold city-wide office in Atlanta's history, first elected to the Atlanta Board of Education at age 24. In 2014 at age 28, he was elected unanimously by his colleagues to serve as that board's chairman—the youngest in the history of the school system. During his tenure in the board, he raised teacher pay, increased classroom spending, increased the graduation rate from 51% to a record high of 79%, and sent more students off to college.
A former classroom teacher who understands that healthy communities were needed to support students and their families, he went on to work for a non-profit affordable housing developer where he helped create and refurbish thousands of affordable housing units throughout metro Atlanta, including the addition of wrap-around services to support those residents the surrounding communities.
During the height of the 2020 Covid Housing Crisis, English served as director of community development for affordable housing nonprofit Star-C, raising $11M to help more than 4,000 economically impacted Atlanta residents stave off eviction, while helping the city and surrounding communities expand access to affordable housing, reduce tenant transiency, and improve student education through innovative programs, partnerships, fundraising, and growth.
Today, English serves as the Senior Advisor to Atlanta Mayor Andre Dickens, where his policy portfolio includes some of Atlanta's most pressing public challenges, including affordable housing, economic development, youth engagement, and closing Atlanta's long-standing equity gaps.
English earned Bachelor's degree from Morehouse College with a focus on political science and his Master of Arts degree in organizational psychology and leadership from Columbia University. He has served as a public speaker, sharing insights and perspectives on ambitious topics including global engagement, learning preparedness, neighborhood advocacy, public-private partnerships, and strategic policy development. He has been invited to participate in a variety of national conferences and educational forums including Harvard University, Morehouse College, Spelman College, and Emory University.
English is a pioneer in building partnerships and creating solutions. Raised in Atlanta's West End, he readily credits his mom for his community-driven spirit. Her unconditional love and exemplary work ethic serve as guideposts in helping him develop others, young people, and emerging leaders alike. Courtney English is a devoted husband to his wife Kelly, who is better than he is at pretty much everything.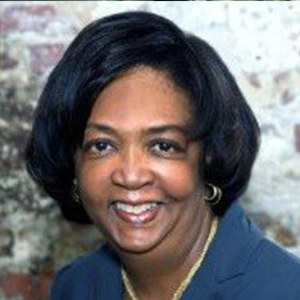 Ernestine Garey, senior advisor to the CEO of the Atlanta Housing Authority and former vice president and COO of Invest Atlanta. Garey is the president emeritus of the board of directors for the National Association of Local Housing Finance Agencies and the chairman of the board for the Diabetes Association of Atlanta. She sits on the board for HomeFirst Community Oversight and the boards of directors for the Atlanta BeltLine, Inc. and Atlanta Emerging Markets Inc. Garey is a graduate of Leadership Atlanta.
She is a National Development Council (NDC) certified housing development finance professional and an NDC certified economic development finance professional. Garey earned a bachelor's degree in French from Clark College and a master's degree in French from Clark Atlanta University. She has two children and lives in Atlanta, Georgia.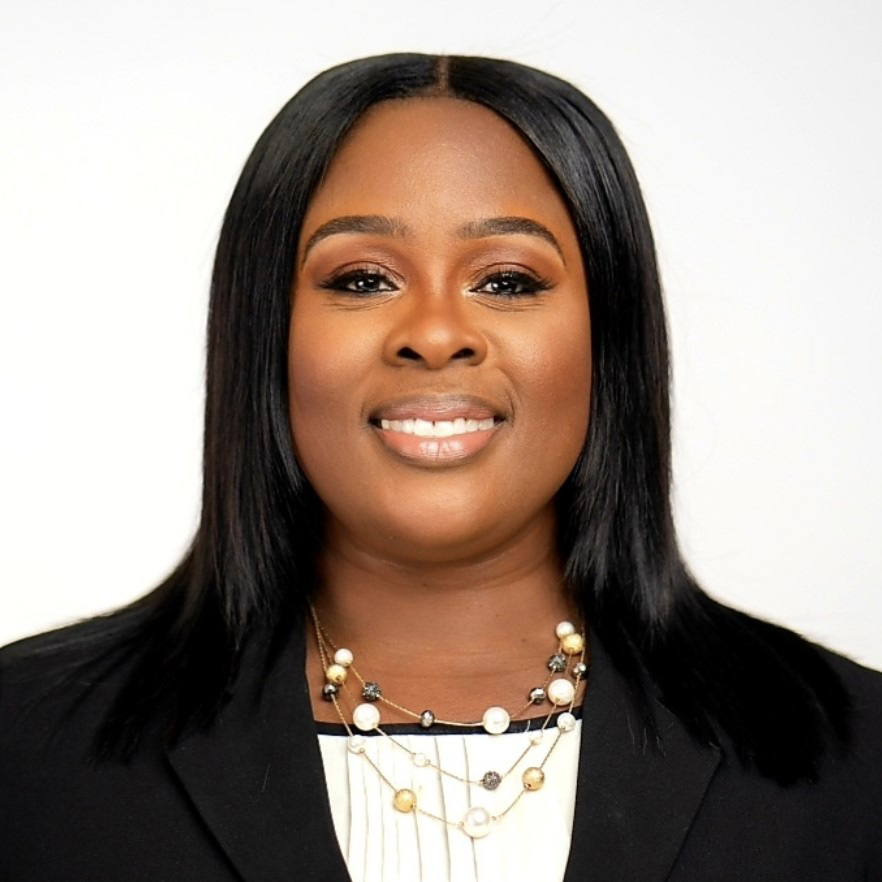 An Atlanta native, attorney and former teacher in Atlanta Public Schools, Ms. Eshé P. Collins serves as Chair of the Atlanta Board of Education and represents District 6, which includes Ft. McPherson. Additionally, Eshé serves as the Senior Director of Programs for Jumpstart, a national, early education non-profit, where she works with organizations and communities to provide high-quality early education to all children. Eshé earned a B.A. in Psychology from Spelman College, M.S. in Educational Leadership from Georgia State University and J.D., cum laude, from North Carolina Central University School of Law. Eshé is a member of Leadership Atlanta, Atlanta Regional Commission Regional Leadership Institute, Outstanding Atlanta and Georgia Association of Black Women Attorneys.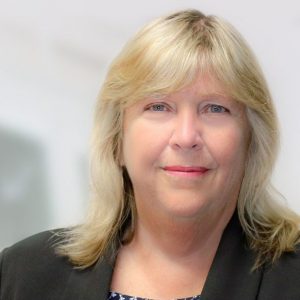 Laurel Hart joined Georgia based Columbia Residential's executive team as the vice president of asset management and preservation in 2019. In this position, Laurel is responsible for leadership, strategy and implementation of the firm's economic, physical and operational sustainability across its portfolio, which includes 7,500 affordable and mixed–income apartments. Prior to joining Columbia, Laurel served as the Director of the Housing Finance and Development Division at the Georgia Department of Community Affairs (DCA).
In this position, she manages several affordable housing programs for the financing and/or development of multi–family affordable housing, including the Georgia Federal and State Housing Tax Credit Programs and the DCA HOME Multi–family Program. Ms. Hart also oversaw DCA's Community HOME Investment Program which provided down payment assistance and homeowner rehabilitation funding to eligible low-income households.
Prior to becoming Director of Housing Finance and Development, Hart was the Legal Affairs Manager and Director of the Office of Affordable Housing. Before she started her tenure at DCA, she was a practicing attorney in Chicago for more than 20 years. As a partner in the real estate law firm of Bickley and Hart, Ms. Hart specialized in commercial real estate transactions and in the representation of condominium and homeowner associations. She also worked extensively in the area of insurance defense law.
Ms. Hart has a Juris Doctor from Chicago Kent College of Law. She is also a graduate of the Executive Development Program at the University Of Notre Dame.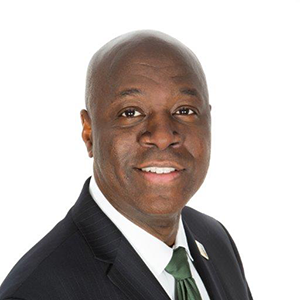 Leonard L. Adams, Jr., is the Founder and CEO of Quest Community Development Organization, Inc.; a GA based 501c3 non-profit organization. Mr. Adams is a true visionary taking this once grassroots organization starting with $30,000.00 to an annual operating budget of $4.5M, with $39M in current assets and securing over $100M in gov't grants and subsidy support for affordable housing under his leadership.
As an entrepreneur and social-entrepreneur of over 25 years, Mr. Adams has multiple years of experience in developing affordable & supportive housing communities in challenged neighborhoods on Atlanta's Westside and Knoxville, TN's. He is a seasoned, results oriented leader with a strong record of accomplishment. He utilizing's his Leadership, Fiscal, Strategic and Operational strengths as he navigates the non-profit community & economic development sectors in such uniquely challenging communities.
Mr. Adams gained his MBA from Kennesaw State University, a HUD-CHDO (Community Housing Development Organization) certificate from the University of Illinois and completed his undergraduate studies at Knoxville College in Knoxville, TN.
A War Veteran of the United States Army, Mr. Adams is committed to supporting urban community and economic development that serves as a catalyst for change and revitalization. Through his work and equitable housing models that serve homeless and low-income individuals, families, older persons and veterans living with a disability Mr. Adams embodies Quest mantra of Live Work Serve.
Understanding the delicate balance of professional and personal growth Mr. Adams serves on the Knoxville College Board of Trustees. He also gives of his time serving on the Enterprise Community Partner Advisory Board and as an Enterprise Community Leadership Council (ECLC) member. He is a Leadership Atlanta Alumni Class of 2016 and a proud member of Omega Psi Phi Fraternity.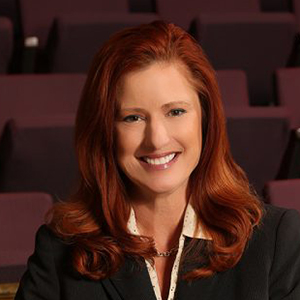 Fulton County Commissioner Liz Hausmann. Hausmann also is the vice chair of the Atlanta/Fulton County Water Resources Commission. Hausmann is a member of the House Commission on Transit Governance and Funding, the Governor's Criminal Justice Coordinating Council and the Atlanta Regional Commission's Community Resources Committee. She sits on the WellStar North Fulton Regional Health Board, the board of directors for the Fulton Education Foundation the Fulton County Retirement Board.
Hausmann is a graduate of the Regional Leadership Institute. She has two children and two grandchildren. Hausmann resides in Johns Creek.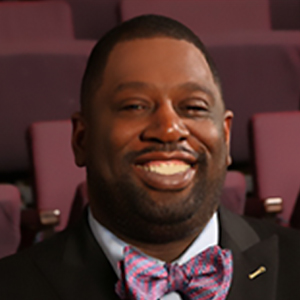 Marvin Arrington, Jr. Esq., serves Fulton County as Commissioner of its new District 5, which encompasses largely unincorporated Fulton County, East Point, East Atlanta and small parts of Union City and College Park. A native of Atlanta, Georgia, Mr. Arrington is a renowned "Super" lawyer with over 15 years of litigation and judicial process. The son of Marvin Arrington, Sr., retired Fulton County Superior Court Justice, and Marilyn Arrington, a retired educator; Mr. Arrington adheres to a strong creed of community service and empowerment.
Over the past decade, Mr. Arrington has created opportunities to provide education, entertainment, and empowerment to Georgia communities through his various entrepreneurial enterprises and civic initiatives. Mr. Arrington is a partner at the law practices of Arrington & Phillips, LLP and principal at Arrington Law, where he unites businesses, nonprofits, and individuals to solve problems and get results. As Fulton County Commissioner, Mr. Arrington will work toward optimizing and enhancing District 5's communities and businesses through economic development and sustainability. Mr. Arrington wants to enhance the quality of life for Fulton County residents through public safety, recreation, arts, and culture.
Marvin was raised in southwest Atlanta and is a graduate of Frederick Douglass High School. After graduating high school, Marvin matriculated at the University of Virginia (UVA) in Charlottesville, VA where he earned a degree in Economics. After UVA, Marvin earned his Juris Doctorate at Emory Law School, where he served as Justice of the Honor Court. A devoted family man, Marvin is married to Kristen, a graduate of Spelman College. Marvin and Kristen are the proud parents of four daughters who attend Stonewall Tell Elementary, Sandtown Middle, and Westlake High. A lifetime member of Kappa Alpha Psi Fraternity, Inc., Marvin serves on the Board of Directors for The Sickle Cell Foundation of Georgia and Regency Oaks Home Owners Association.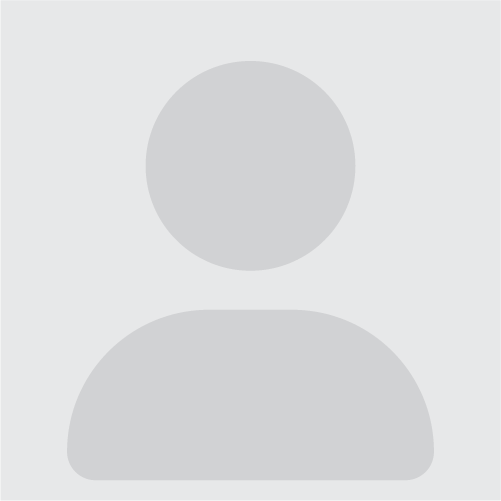 A native of Atlanta, Nick Hess graduated from Georgia Tech with a degree in computer science. At Tech, he started volunteering with The Mad Housers, an Atlanta nonprofit known for building and giving away individual shelters to the homeless as an act of harm reduction. He wound up leading the organization for fifteen years, stepping down when he was elected chair of Neighborhood Planning Unit 'S', covering the neighborhoods of Oakland City, Venetian Hills, Cascade, Bush Mountain, and Fort McPherson.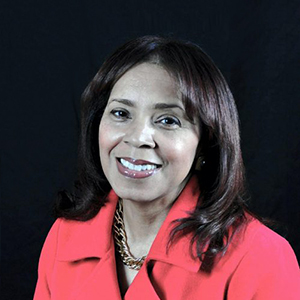 Sondra Rhoades Johnson is Principal of Rhoades Strategies Consulting, having previously we've in an array of roles ranging from Fulton Conty Tax Commissioner, Georgia Technology Authority's Chief Planning Officer for IT Strategic Planning, CEO of the St Croix Valley Girl Scout Council to Executive Director of the Georgia Council for the Hearing Impaired. Sondra has served on numerous boards and currently serves on the AARP GA Executive Council, President of the East Point AARP Chapter, and Executive Committee of the Magnolia Chapter of the Links, Inc.
She is a graduate of Leadership Atlanta, the ARC Regional Leadership Institute, Leadership Georgia, and Leadership America. Sondra earned a BA from Spelman College and MBA from CAU. She and husband Charles S. Johnson, III have a blended family of four children and three grandchildren.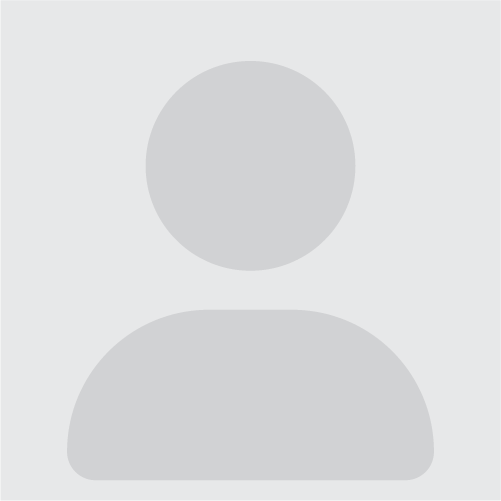 Thomas is a husband, small business owner, community activist and former elected city council member who has served on numerous local, regional, and statewide boards. He believes service to others increases the vibrancy of life and the community at large.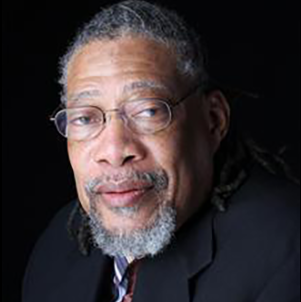 Mr. Hughley is proud to have earned his BA degree from Morehouse College. He also has earned three executive certificates from Harvard University, Kennedy School of Government. There he received extensive training in: State, Local Government and Not for Profit Management, Strengthening Families in Communities and Achieving Excellence in Community Development. Young also completed a 3-year internship with the Association of Theatrical Press agents and Managers. The professional management union for legitimate theater and professional performances.
He worked 10 years in art and professional theater management.In the industry of Community Development and Community Building, he is respected for his ability to get things done and his sense of engagement to encourage connectivity. He has a keen understanding of individual and organizational differences. His ability and willingness to listen usually leads toward more generative discussions and implementation.
Under his direction as Founder and former Chief Executive Officer of Resources for Residents and Communities of Georgia, aka Reynoldstown Revitalization Corporation (RRC), over $24 million dollars was invested in the Reynoldstown Community and over 500 housing units were impacted. There, he designed a "placed-based" (focused) revitalization strategy to make Reynoldstown, a once disenfranchised neighborhood within the city of Atlanta, a thriving, diverse, inclusive locality of choice for those who desire urban living.
His professional skills include housing development, community building, capacity building, facilitation, partnership development, fundraising, production/special events planning, program and staff management. Because of his academic background and other experiences; art was a tool often used to engage community residents. This approach toward community revitalization at RRC was a continuously evolving holistic prototype and was often used as a teaching model by colleges, universities, civic groups and community organizations.
Because of his successful leadership in the field of neighborhood revitalization and development he has serve on: the Advisory Council of the Federal Home Loan Bank of Atlanta, Board of Directors of the National Housing Association (Trade Associations for organizations in the NeighborWorks America (NWA) network); and on NWA's national; Community Building, Organizing and Neighborhood Stabilization Committee. He has also presented internationally with the University of Georgia's Carl Vinson Institute in China and Armenia.
The FannieMae foundation honored him as a FannieMae Fellow and with the James A. Johnson Award. This honor was given to those who excelled in the community development profession. He was a recipient of a United Way/Casey Foundation Fellowship and served as an Inner-City Advisor for the Urban Land Institute. He is the recipient of many awards and recognitions.
Young Hughley is a principal with YTH and Associates. The focus of which is: consulting with peers, professional and grassroots leadership in organizational development, affordable housing, art and community engagement for positive change and growth.
Young has a love for his family, reading, writing, traveling and his art collection.
His Present and Past Affiliations and Memberships consist of:
Mercy Housing Southeast – Board Member
Atlanta Beltline Affordable Housing Advisory Board
Atlanta Queer Literary Festival – Board Member and Interim Director
Atlanta Neighborhood Development Partnership – Secretary – Board of Directors
National Low-Income Housing Coalition – Member
Urban Land Institute – Member
High Museum of Art – Member
Regional Leadership Atlanta – Member
The Association of Theatrical Press agents and Managers – Member